Over the past few weeks I have been cataloging all my photos on my website in order to dynamically create galleries sorted by category, and in doing so I have dug up quote a few old photographs from my archive. This photo was taken back in 2006 on my trusty old EOS 10D - a 6.1MP DSLR that I bought new in 2003.
Just west of the town I grew up in there was an old knotty tree that just kept catching my attention when I would drive by, so I decided to try to get an interesting photo of it. I made quite a few attempts - some in broad daylight which aren't anything special, a handful in a snowstorm which I printed out and gave to my parents, and then a number at night including this one.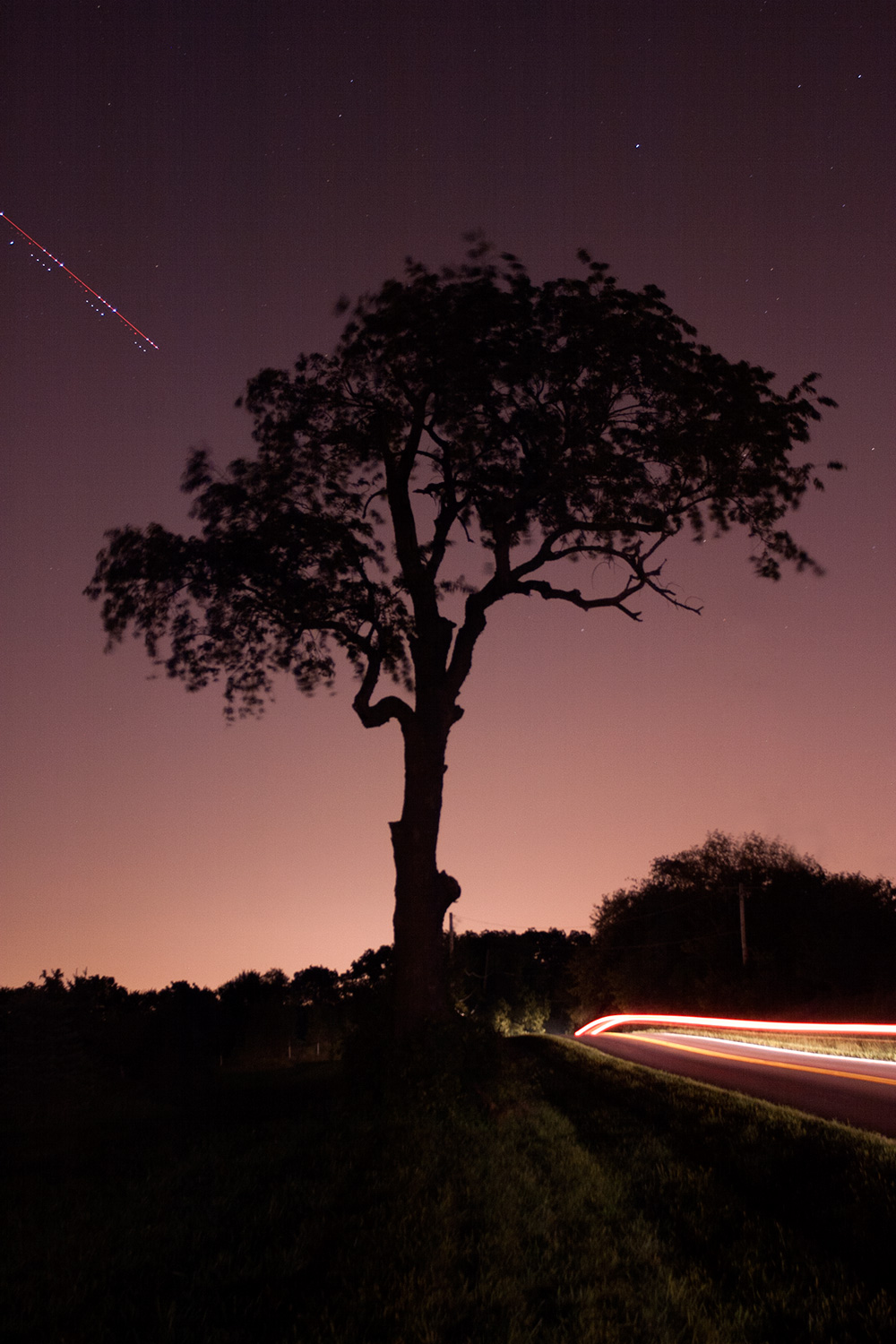 This was when I was still learning long exposures, and while it's a good print, I wish I had gotten it during magic hour or closer to sunset. I lost a lot of details in the foreground (including the base of the trunk), and the overall exposure was extremely dark. Lightroom brought it up enough to display online, but at full resolution the sky doesn't look so good. I love that I got a silhouette of the tree with the leaves blurred by wind, the cars streaking by were completely intentional, but the plane coming into frame from above left was a happy accident.
I had originally edited this as a black and white and let it sit for years, but it never really grabbed me. Looking at it again I realized the color version was much better, the light of the city combined with the very tail end of a warm midwestern sunset create something much more special than a black and white print can do. This is a prime example of why I always keep my original RAW files - there have been quite a few I go back to years later and rescue them from obscurity. Additionally the tree died and was finally cut down sometime around 2012, so I can't go and re-shoot in this location much to my dismay.